Somacho is the only company
which continues to specialize in producing veludo in Nishijin,Kyoto,
where the history of veludo began in Japan.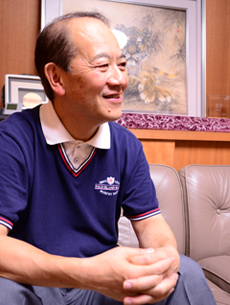 Our foundation
-alongside the development of velvet in Japan.
Veludo or velvet, was first introduced to Japan from the Portugal in the 16th century. The development and production of veludo started after its introduction in Nishijin and Nagahama.
During the continuous lines of the development, Mr. Chotaro Soma developed Japanese style shawls using the loop woven velvet with hand looms, and established Somacho in 1933.
By late 1960's, Somacho took the lead in producing loop woven velvet by discovering the production technique using power looms.
Our transformation
– change with the times
Given the changes in style from Japanese to more western influence focused, by early 1970's Somacho began producing various fabrics including georgette fabrics and fabrics for cosmetic puffs.
Given the initiative led by the 2nd CEO, Mr. Shoji Soma, to utilise the technical skills obtained from the study of loop woven velvet, Somacho produced fabrics were widely supported and favored by many domestic retail brands by late 1980's, and were often seen in various fashion shows including Paris Collection.
Fabrics used for cosmetic puffs which required incredible amount of effort and passion to produce, are now recognized and praised by many domestic and international companies for its highest quality. We are proud that we currently produce 70% of the fabrics used for cosmetic puffs domestically.
Our future
– to the new stage
Somacho's high quality loop woven velvet fabrics have recently captured the interest of various industries. Since early 2000, Somacho has been producing rubbing cloth used for one of the processes in producing LCD screens. We are currently producing rubbing cloth for LCD screens on various medical equipments and mobile telephones for companies domestically and internationally.
Somacho is committed to continuous development and improvement while responding to the generation's needs and demands.
Products Introduction
Velvet clothing fablics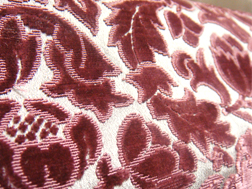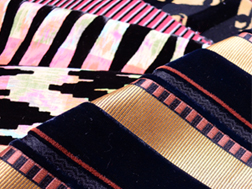 Puffs/Puff fabrics
Characteristic of the product
We currently are responsible for 60% of domestic share, supported by various companies and customers.
All threads and yarns used are made in Japan.
Small orders and quick deliveries are made possible due to our well equipped production site and
inventory monitoring procedures.
We believe that the beauty of our fluffy fabrics can only be seen in the SOMACHO products.
In close collaboration of our partners, our fabrics can be produced in various colors while maintaining its high quality and details.
Rubbing cloth for LCD screens
Characteristic of the product
Commonly used during production processes for LCD screens (i.e. IPS and FFS screens) of various
medical equipments and mobile telephones.
These are woven in a method to allow piles to incline on their own, which allows piles to even out during
the production and to produce screens with even and clean surface.
Available products
name
explanation
CFT055
High quality cotton self inclining model.The piles incline in the warp direction, and you could cut out a rubbing cloth in the weft direction.
Piles are closely concentrated, and therefore are fit for producing high quality LCD screens.

2006 ADY Grand Prix award. Patent registered in 2008 (Registry number:4139732)

CFT4000
High quality cotton self inclining model. The piles incline in the weft direction, and you could cut out a rubbing cloth in the warp direction.
Larger size can be cut out in the warp direction, making this fabric more ideal for larger LCD screens.

Parent registered in 2011 (Registry number:4657975)